Voyage LA Magazine 
"Meet Cynthia Catania of The Secret Things"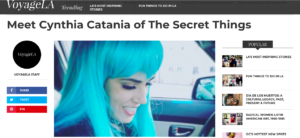 ANR Factory !!
(Where Artists Get Discovered)
Kick-Ass review by this hot Music Blog!  Click thru to read!
"6 Politically Minded Plays & Musicals Note to Miss"  Read how this standout LGBTQ publication endorses The Secret Things –  Hotel Cafe – Trans Community Benefit. 
Read about director Sue Ann Pien.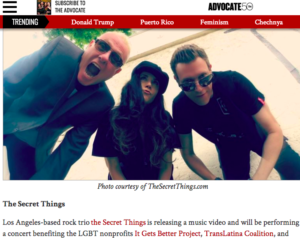 "The Secret Things release cover of PJ Harvey's 'Down By The Water' for transgender charity" Music/News: 14 Sep 2017 Peter McGoran
Covers the Hotel Cafe Benefit for Trans Community!
___________  updated 2018  ____________
The prestigious publication mentioned our newly released cover of "Down By The Water", a homage to one of our hero's, PJ Harvey.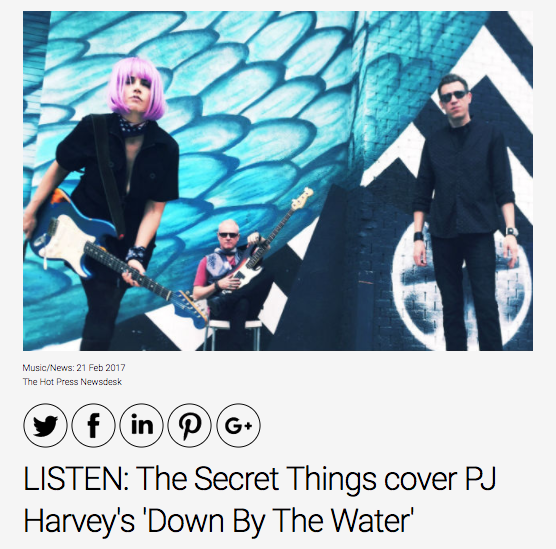 Another great review of our newly released PJ Harvey cover "Down By The Water"! 
Album Review:  The Secret Things, Shock Diary
"Newly-minted LA trio unveil assured debut"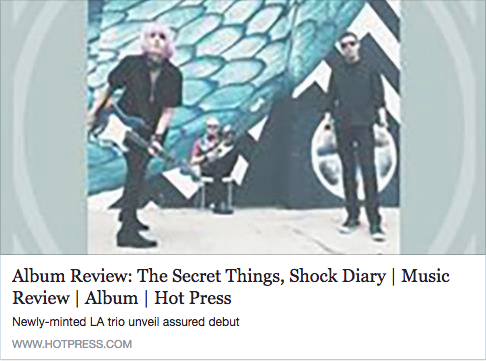 "Shock Diary" Review by The Valley Star, Nov 20, 2016

"All The Way Down" Video Review by AMN, Sept. 25th, 2016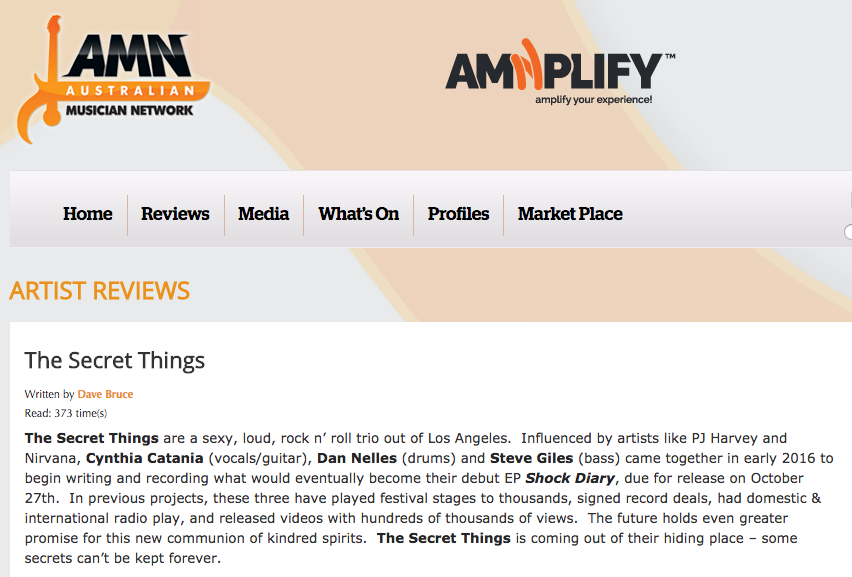 YouTube "All The Way Down" Video Review by Alex Almeida, Sept. 20th
Review by The Indies "The Secret Things" Band, Review by The Indies, 2016