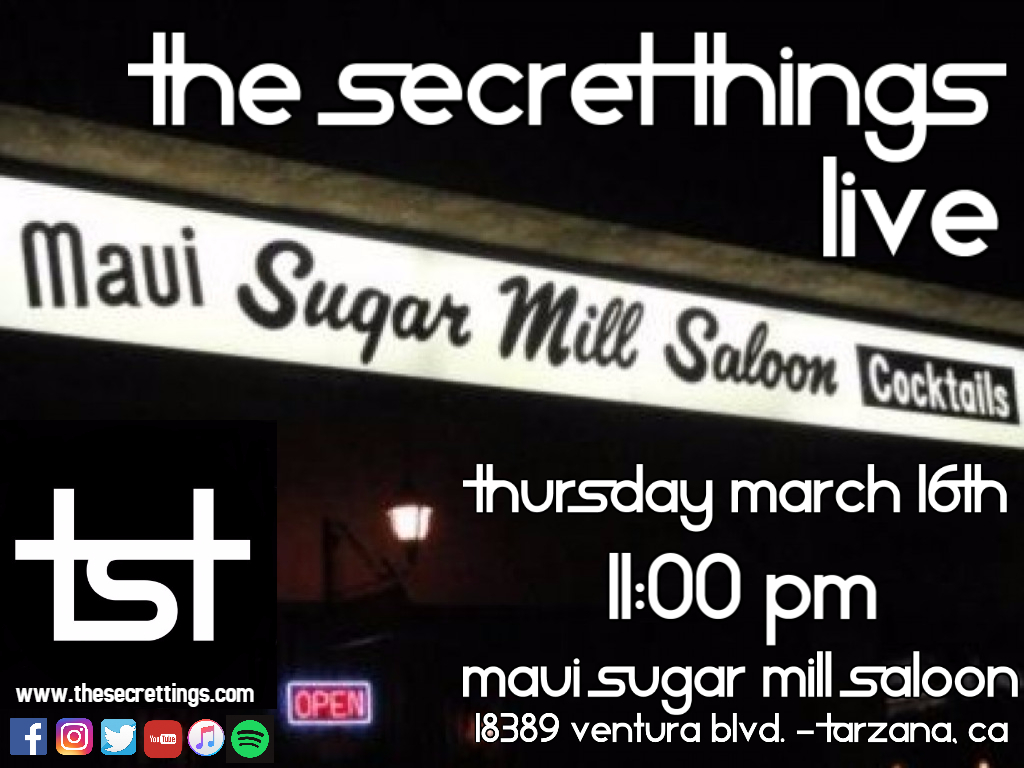 Address :
Tarzana Square Shopping Center, 18389 Ventura Blvd, Tarzana, CA 91356
Maui Sugar Mill Saloon, Tarzana
Where all the Valley meet to ROCK. Even Dave GrohL...
This Thursday evening, join us in the San Fernando Valley with our pals Matt Mann & The Shine Runners, Fire.  Shows begin at 9!  TST hits the stage 'round 11!